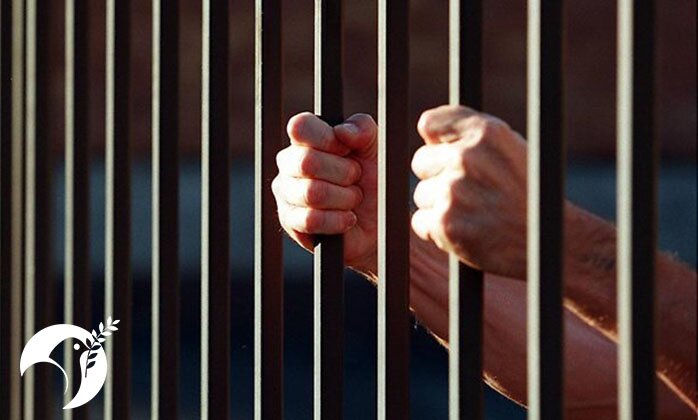 Iran puts pressure on prisoners through denying furlough
Political prisoners and prisoners of conscience are being put under pressure by prison authorities through being denied furlough or sick leave.
Prisoners of conscience Foad Rezazadeh and Foad yousefi have been denied of sick leave despite being eligible to receive furlough.
Their health condition deteriorated during the past months as a result of their hunger strike protesting the denial of furlough, and yet prison authorities are refusing to provide them any care.
Foad Rezazadeh suffers from gastrointestinal infections and his conditions are deteriorating, and Foad Yousefi suffers from severe mental illness due to being held in solitary confinement for a long period.
Prison doctors cannot treat the two because of a shortage of medical equipment and recommended they should be admitted to a hospital.
Mr. Foad Rezazadeh, a Sunni prisoner of conscience, was arrested in 2013 as he was trying to leave the country in the Poldasht border area, northwest of Iran.
He had been held in an Intelligence Ministry detention center in Urmia Prison, also in northwest of Iran, then transferred to Karaj's Rajayishahr Prison, west of Tehran. He is serving his six-year prison sentence in ward 7 of this penitentiary.
Foad Yousefi is also denied sick leave or probation despite being imprisoned for six years. He was arrested in 2010 and sentenced to eight years behind bars. He was recently sent to a hospital due to a chronic mental illness. However, prison authorities had him returned back to prison without receiving any treatment.
Against customary practice the Iranian judiciary prohibited furlough for renowned political prisoners on "Nowruz," marking the Iranian calendar New Year.
Political prisoner Esmail Abdi had also been deprived of furlough during the Iranian New Year, according to his lawyer Hossein Taj.
He was sentenced to five years behind bars for "assembly and collusion against national security" and "propaganda against the establishment" through his activities as General Secretary of the Iranian Teachers' Trade Association (ITTA).
Prior to this, his family announced he is not going to receive a leave.
He was recently transferred to ward 350 of Tehran's Evin Prison being denied any telephone calls, according to Abdi's family.
As recently reported, six other prisoners by the names of Arash Sadeghi, Yousef Emadi, Hassan Sisakhi, Ahmad Daneshpour, Ali Zahed and Abdolfattah Soltani, held in ward 350 of Tehran's notorious Evin Prison, had also been deprived of prison leave for "Nowruz."