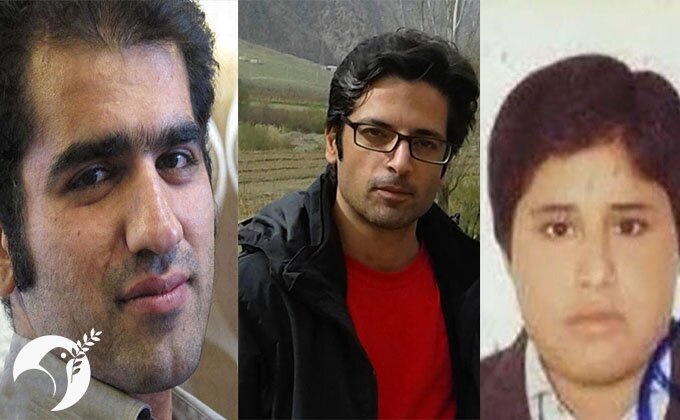 Iran: Political Prisoners' conditions remain in limbo
Iran's judicial authorities treat political prisoners like dangerous criminals, imposing inhuman conditions and mental tortures on them.
Majid Asadi, an activist and supporter of the Iranian opposition People's Mojahedin Organization of Iran (PMOI/MEK), has been held in solitary confinement in ward 209 of Tehran's Evin Prison since February 18th.
Iranian intelligence agents violently raided and inspected his house in Karaj, west of Tehran, attacking his ailing father and leaving him injured.
No information is available about why he was arrested and his family is concerned over the fate of their son.
This 34-year-old political prisoner had been arrested in May 2010 and was released in June 2015.
He suffers from a gastrointestinal disease after his hunger strike in March 2014 and his conditions have deteriorated due to being denied medical treatment during his time in prison.
In an inhumane act prison authorities have kept Mostafa Salimi, on death row, in uncertain conditions despite being imprisoned for 15 years. He had been jailed in Sanandaj Prison, west of Iran, and sentenced to death for "enmity against God" and "cooperating with Kurdish opposition parties." However, he refused to accept all his alleged charges and repeatedly went on hunger strike protesting the issued ruling.
His request for a retrial has been refused by judiciary officials.
Salimi has been deprived of weekly family visits following his transfer to the northwestern city of Saqez last year, far from his home.
He suffers from severe kidney infection, backache and vision problems yet prison authorities are depriving him of medical access.In another
In another case a former member of an Islamic society in Zanjan University and a graduate student of political science in Tehran's Allameh Tabatabaei University has been held in solitary confinement since February 22nd.
He has contacted his family three times. However, he has not been allowed to talk about his case or health conditions.
It is noteworthy that Shakiba was arrested once before on July 8th, 2008 along with five of his college friends during a student protest against moral corruption of university officials. He was released on bail after two months.
The contemporary historical scholar was eventually sentenced to a year behind bars which was commuted to six months in prison and a six-month suspension. He served his prison sentence in 2010.
Shakiba suffers from migraines and his family is gravely concerned about his health.
Saber Malek Raisi, a Baluchi political prisoner, was transferred to Tehran's Evin Prison on April 10th without prior notice.
He has been held in solitary confinement and placed under pressures. He made a brief phone call with his family with authorities present, informing them about his abrupt transfer.
Malek Raisi is the youngest political prisoner in Iran and was arrested as a teenager in 2009. He was sentenced to 15 years behind bars. Malek Raisi is considered a hostage of the Ministry of Intelligence and Iran's Revolutionary Guards (IRGC). They conditioned his release on providing information about his brother.