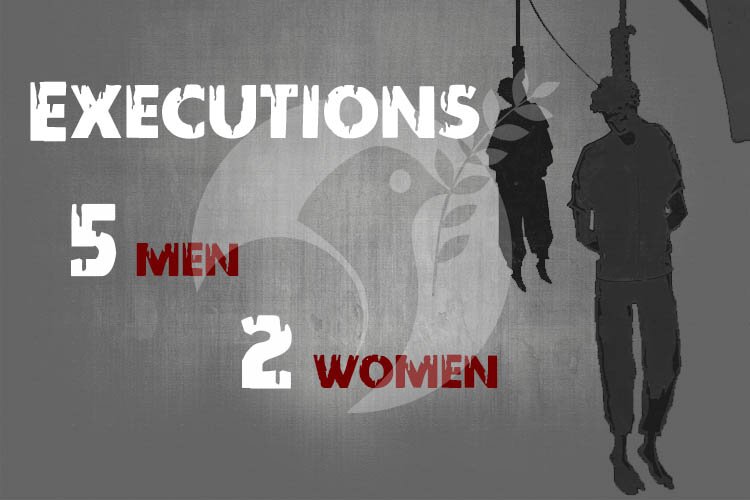 Iran: Mass execution of seven inmates including two women
On Wednesday morning seven inmates including two women were hanged mostly held on murder in Rajaishahr Prison of Karaj, west of Tehran.
Five of the victims are identified as Ali Maleki, Shayan Shaddel, Arash Bayat, Ali Jafari and Mohammad Jegaraki. The identities of the two women has not been disclosed.
14 inmates were transferred to solitary confinement in prepping for their executions on April 29th. Mehdi Bahlouli and Majid Agharahimi were granted a last minute reprieve and returned back to their cells.
Mehdi Bahlouli was only 17 years old at the time of the crime he is accused of having committed and has spent 15 years on death row.
The current conditions of the other five Vali Khazaei, Maziar Alaeibakhsh, Mehdi Rashidian, Moharram Abdi and Mohammadbagher Azimi have not been disclosed.
Not so long ago on April 27th, a young man was hanged in Central Prison of Birjand, east of Iran. He Lost the appeal against his execution and was sentenced to death on January 17, 2016.