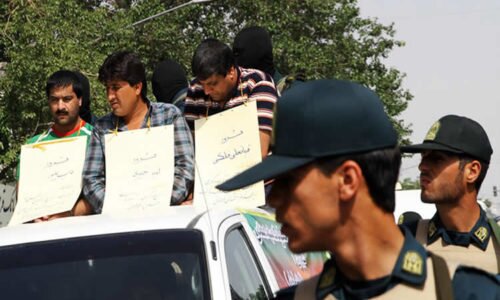 Iran: Men paraded in the streets to humiliate in public before being tried
State security forces paraded eight men in the streets of Pakdasht, southeast of Tehran, on Saturday July 1, according to the state-run Mehr news agency.
The victims were charged for the alleged breaking the windscreens of some cars, without being tried.
The eight were paraded in the streets as a humiliating punishment after being arrested on June 30, during a police clampdown in Pakdasht.