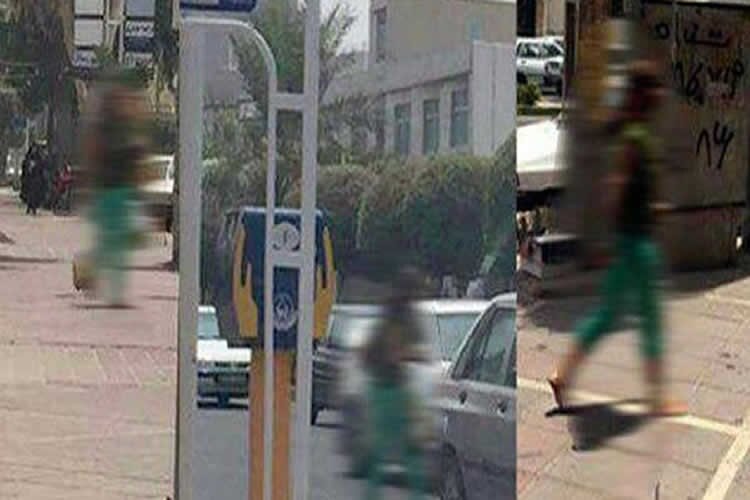 A woman was arrested in the in the port city of Bushehr, southern Iran after her images were broadcast in social media while walking around without wearing the veil, according to the state-run ROKNA news agency report on July 14, 2017.
The State Security Force transferred the young woman to the Moral Security Police.
The SSF Public Relations in Boushehr claimed in a statement that the woman suffers from mental disorder and said this lady lives in one of the city's neighborhoods and. She was guided by agents of the 11th district Police and turned in to the Moral Security Police.