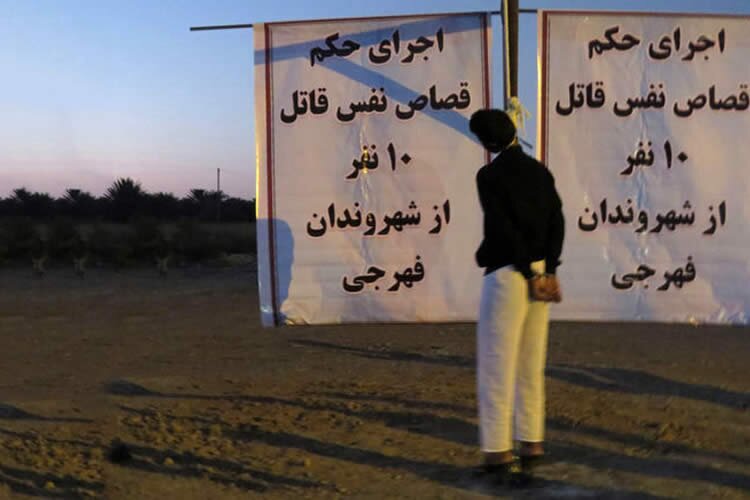 Iran executes eight men including one in public
Seven prisoners were executed today, October 25, 2017 in Gohardasht Prison of Karaj, west of Tehran. Most of the victims were found guilty of murder. The names of the executed have not yet been published.
Another prisoner was publicly hanged today in the southern Iranian province of Kerman.
The 26-year old man was identified as Shahrouz.N. He was also convicted of murder, according to the state-run IRIB news agency.