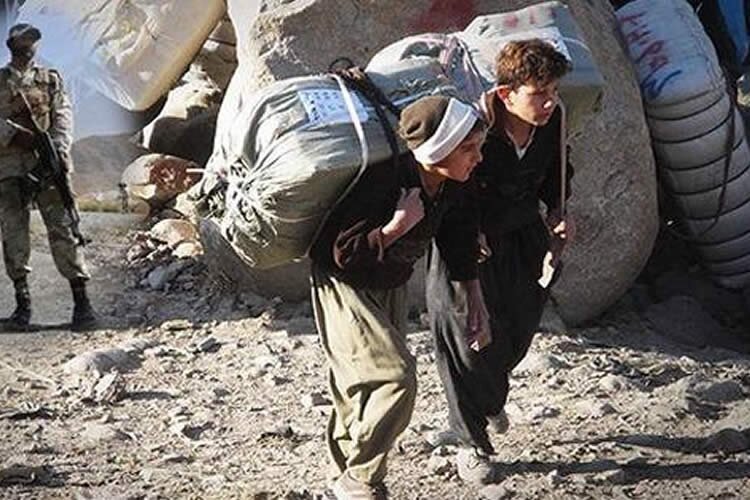 Interior Minister bans job of carrying goods via border in Iran
Interior Minister Abdulreza Rahmanifazli said that according to the government's decision, porter work was banned.
"Nobody has the right to do (border) porter work and the borders will be closed," he added saying that porter work was against human dignity and Iranian citizenship rights.
More than 68,000 porters are working in Iran's border provinces, of which 16,000 to 18,000 are in Piranshahr and Sardasht, official statistics indicate.
Unofficial sources however estimate the actual number of porters to be around 350 to 500 thousand in border provinces.
Border porters include children, youths and the elderly. In addition to natural disasters such as avalanches and frostbite, or accidents like drowning in the river or falling into the valleys, they are constantly threatened by direct shooting of the regime's security forces.
According to the Islamic Punishment Law, the crime of these porters amounts to "smuggling" and sometimes "illegal transition across the border," which are punishable with a few months of prison sentence or payment of fine. But the State Security forces target the porters without any prior warnings under the pretext of "fighting trafficking of goods," a practice which is in contravention of the law.
Ahmed Shahid, the former Special Rapporteur on the situation of human rights in Iran, in his report expressed concern over the killing of porters as "extrajudicial killings."
He had already pointed to "systematically killing" of the porters and their severe conditions.
"Indiscriminate killings of kulbaran (border couriers), in violation of the domestic laws and international obligations of the Islamic Republic of Iran, continue to be reported. Human rights organizations report that at least 70 border couriers were killed and 68 wounded by government forces between March 2011 and April 2012. These reportedly unarmed couriers from the Kurdish-dominated provinces appear to engage in smuggling such items as tea and tobacco because of inadequate employment opportunities," the report reads in part.