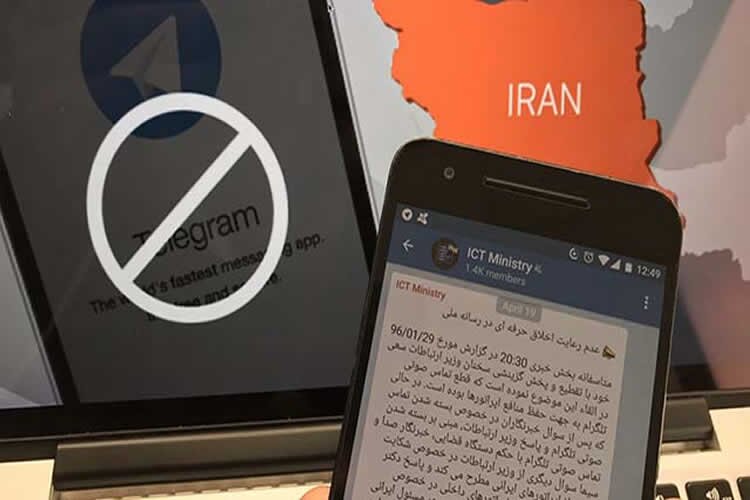 Judiciary Deputy of Country's General Prosecutor: Filtering of Telegram is Permanent
Abd-ol-Samad Khoramabadi, judiciary deputy of country's general prosecutor published a text emphasizing that the ban on Telegram will not be removed.
About the history of the case he said: "Judiciary system is a member of The High Council for Virtual Space and is hundred percent in compliance with it.  To execute the general policies adopted by that council, it has issued the order to ban Telegram. After January 2018's unrest, in one of the meetings the council seriously talked about filtering Telegram. But as the council is not the authority for issuing such order; some other especial legal authorities are responsible for filtering, it didn't issue the order but every member underscored the necessity of deciding as such in a few months".
"There is no disagreements by experts of different organs regarding filtering of Telegram. Although the order for this act is a judicial decision but it is the result of several month of work, effort and coordination between different organs…According to article 749 of Islamic punishment, the legal authority for filtering, when there is a complaint, is judiciary. Regarding Telegram, there were many complaints so the judge made his decision," Khoramabadi restated.
He also said: "All the organs are trying to fully execute this judicial order of filtering Telegram and to migrate people slowly from Telegram to internal media. Fighting the apps for detouring filtering depends on increase in capability and capacity of internal messengers…"
At the end he emphasized: "Don't listen to rumors that say this filtering is temporarily. It is decisive and permanent…both Telegram and other internet bases that ignore the country's rules, have no future in virtual space of the country." (ISNA state-run News Agency- May 12, 2018)
A statement issued by Culture and Media Court, had been previously announced the filtering of  Telegram from Monday, April 30, 2018. The statement mentioned the usage of Telegram by the regime's dissidents during national protests in January and added that several cases have been opened against this social network. The statement also said Telegram has acted against the monetary and bank rules and regulations of Islamic Republic of Iran. The court also said that Telegram has not complied with the rules of Islamic Republic.