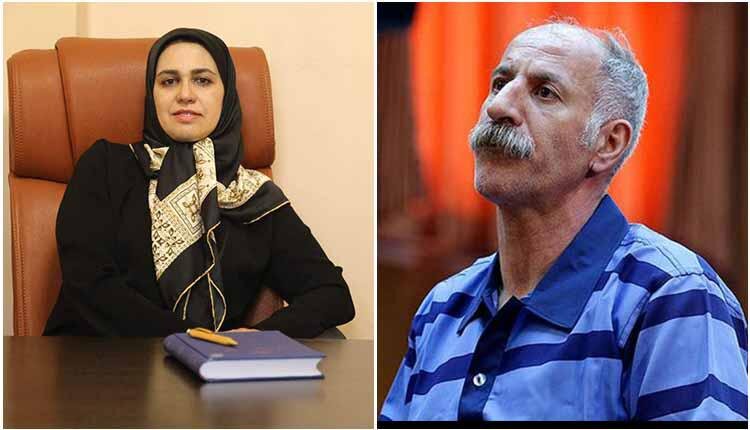 Zeynab Taheri Lawyer of executed prisoner arrested
Zeynab Taheri, was arrested on Tuesday June 19, one day after her client Mohammad Salas was executed. She faces trumped-up charges including "spreading propaganda against the system," "publishing lies" and "disturbing public opinion."
On her telegram page she has mentioned that she will start a hunger strike. One of her relative, who asked for anonymity, said that Zeynab Taheri was arrested on Tuesday, after being summoned to Branch 2 of the Culture and Media Court. Meanwhile, on her telegram page, Ms. Taheri wrote that she will not stay quite on the injustice that has taken place of her client's execution (Mohammad Salas) and will start a hunger strike soon. After Mohammad's execution, Ms. Taheri had twitted that "based on the duty placed on her shoulders by Salas, she will be providing documents to the media proving his innocence."
Responding to the arrest of Zeynab Taheri, the lawyer of Mohammad Salas, the 51-year-old Sufi bus driver who was executed on Monday morning after a grossly unfair trial, Philip Luther, Amnesty International's Research and Advocacy Director for the Middle East and North Africa, said:
"It's telling that Zeynab Taheri's arrest followed her public announcement that she intended to publish key evidence pointing to Mohammad Salas' innocence. Her arrest exposes yet again the Iranian authorities' relentless persecution of lawyers who speak out against torture and unfair trials.
"Zeynab Taheri has been a vocal advocate for Mohammad Salas by publicly calling out the unfairness of his trial, including the dismissal of key evidence indicating his innocence.
"Zeynab Taheri must be immediately and unconditionally released. Instead of arresting her for her work as a lawyer, the Iranian authorities should be addressing the widely held concerns regarding the unconscionable execution of Mohammad Salas after a grossly unfair trial."