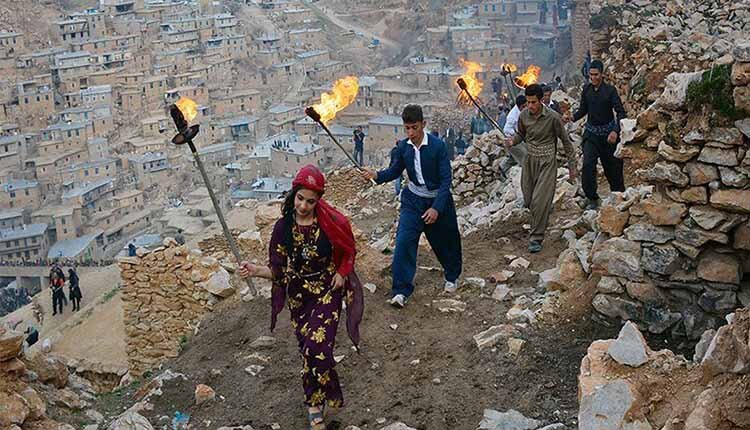 Three Kurd men in Salmas, identified as Mahmoud Jabari, Hamdollah Karsaz and Amin Jedari were summoned by security forces and after being questioned, were banned from holding Nowruz ceremonies.
In Satiar Village in Kermanshah, a person identified as Habib Majidi was summoned by the Intelligence Agency and interrogated about holding Nowruz ceremonies in this village.
According to reports from Karzan in Ilam, two people, Zhiar Vahidi and Yaser Ahmadi were interrogated and threatened by security forces.
Other reports indicate Village Council heads in the villages of Rajhan, Dizaj Margour, Sarv and Moana in Orumieh were banned from holding Nowruz ceremonies.
A number of villagers who were preparing for Nowruz ceremonies in an outdoor area in Ney Village in Marivan were raided by agents of the Revolutionary Guards Corps and their preparations were cancelled. Their musical instruments were also confiscated by the agents.
Security institutions view Nowruz celebrations in Kurd regions as suspicious due to its historical background, political importance and the role played by Kurd parties in the ceremonies.