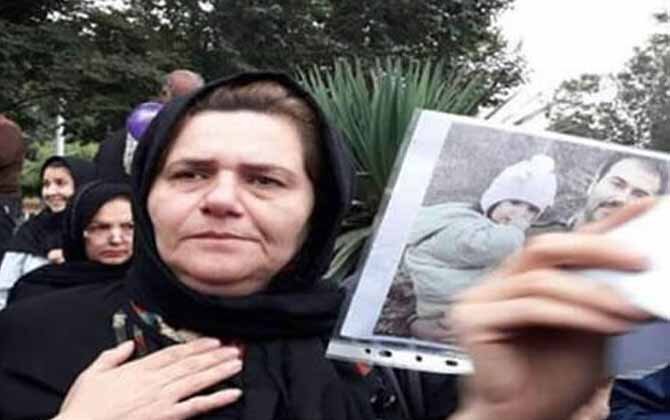 Farangis Mazloumi, the mother of political prisoner Soheil Arabi, has been on hunger strike since August 16, 2019, to protest her continued detention and being kept in limbo for more than one month.
Intelligence forces arrested Mrs Farangis Mazloumi on Monday, July 22, 2019 without explaining her charges. She has since been kept in solitary confinement in Evin's ward 209.
One of her relatives said: "Farangis Mazloumi's daughter succeeded to meet her on August 22, 2019 for first time after long time.
"During this meeting Farangis Mazloum told to her daughter that she began hanger strike on Friday. But she is still in solitary confinement in ward 209 of Evin prison."
Last week, without any explanation, Evin Prison authorities canceled the visitation of Ms. Farangis Mazloumi with her family, which was arranged in coordination with her detention unit. Prison authorities have also issued a 300 million toman bail for her release, which her family cannot afford.
Ms. Farangis Mazloumi was arrested by intelligence agents at her sister's house on Monday, July 22, 2019.
Soheil Arabi, Ms. Mazloum's son, is an Iranian political prisoner who has been in prison since 2013.
Arabi recently wrote an open letter in which he exposed the corruption of regime officials in Iran's prisons.