Iran on Wednesday hanged Bahman Varmaziyar, sentenced to death for armed robbery, in Hamedan Prison, state media reported.
The ruling was supposed to be carried out yesterday, but according to the Provincial Prosecutor Kamran Hamzeh, was temporarily suspended due to a "judicial problem."
Bahman Varmaziyar was a hairdresser and sports club trainer in Hamedan who, on March 31, 2015, involved in an armed robbery from a gold shop in a four-member gang.
However, 18 days after committing the crime, he turned himself to the police and returned all he stole to its owner, expressing his regret of his actions. The plaintiff had also dropped all charges.
In a video file circulated on social media, Bahman Vermezir's mother asked the authorities to stop the execution, reiterating that his son has voluntarily turn himself to the police. Another video showing the victim's mother vomiting blood after being informed of imminent execution of her son, provoked extensive reactions on social media.
Hundreds of human rights activists and Persian language social media users asked the Iranian judicial authorities to stop Bahman Varmaziyar's execution.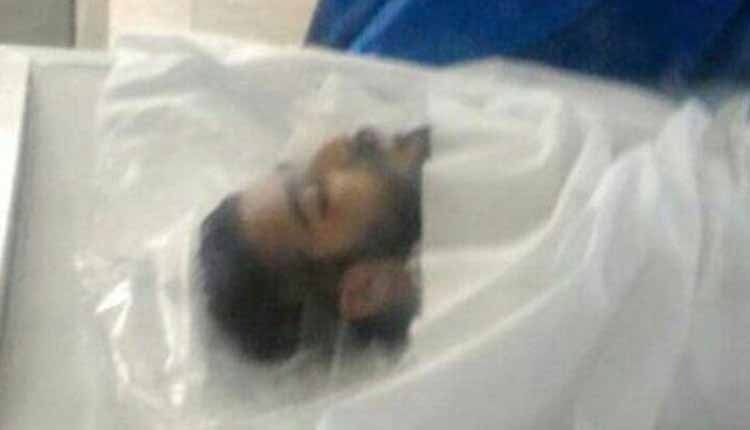 According to the latest report of the Amnesty International, among all the recorded executions worldwide last year, more than 51 percent were carried out in Iran.
Although second, behind China in terms of executions, Iran "carried out 84 percent of the global total number of executions."
The number of executions in Iran last year was 507, "accounting for 60 percent of all confirmed executions in the region." Of the 507 people executed, "501 were men and six were women. At least five juvenile offenders were executed, and 31 executions were carried out publicly."
Amnesty International believes that hundreds of other death sentences may have been imposed in Iran but were unable to confirm figures. Mahmoud Amiri Moghaddam, who heads the Iran Human Rights Organization based in Norway, said in an interview that some "70 to 80 percent of executions in Iran are not reported."
Amnesty International reported that the executions last year were carried out for murder (240); drug trafficking (205); murder and rape 4; robbery 11; "spreading corruption on earth" 2; rape (male on female rape) 16; kidnapping and murder 3; moharebeh (politically motivated) (2); and 19 e for offenses that could not be confirmed."
Among those executed were five who committed crimes when they were under 18 years old. Sentencing a person to death for a crime committed when they were juvenile is a violation of international law.