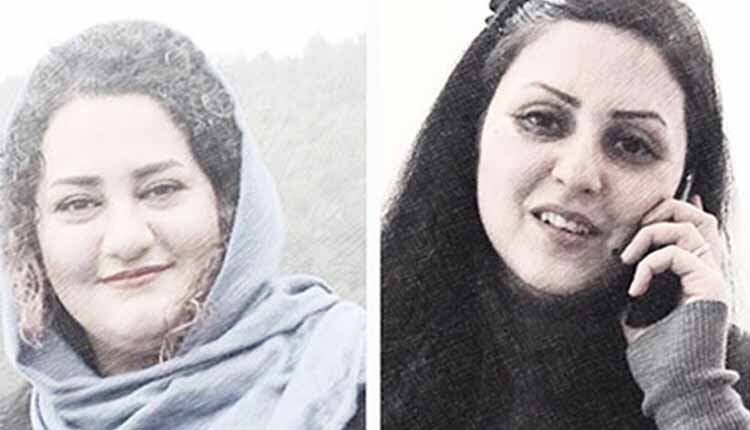 A group of women imprisoned in the Women's Ward of Evin Prison published an open letter protesting the illegal banishment of Atena Daemi and Golrokh Iraee to the notorious Qarchak Prison.
They expressed concern over the conditions of their fellow inmates and demanded immediate and effective measures.
Azita Rafizadeh, Nassim Bagheri, Maryam Olangi, Zahra Zehtabchi, Nigara Karim Ava, Fatemeh Mohammadi, Elham Farahani, Nargess Mohammadi and Maryam Akbari Monfared are among the signatories of this open letter.
Atena Daemi and Golrokh Iraee have started a wet hunger strike on February 3, 2018, in protest to their illegal transfer to Qarchak Prison and demand to be returned to Evin.
Detainees in the Women's Ward of Evin wrote in their letter, "Varamin's Qarchak Prison is place for detaining women with general crimes. There is no classification or separation of prisoners in this prison. The prison fails all standards for detention of prisoners. No drinking water, poor hygiene and no air ventilation are only a small part of the problems of detainees in this prison."
The assistant prosecutor of Evin, Haj Moradi, had claimed that Ms. Daemi and Ms. Iraee had been banished due to complaints from prisoners and staff in the Women's Ward.
The two, were
According to NCRI Women's Committee the two, Atena Daemi and Golrokh Iraee were beaten up and banished to the notorious women's Qarchak Prison, in Varamin, Tehran Province.
The prisoners of the women's ward of Evin had resisted interrogation over a fabricated case recently filed against them. They were beaten on Wednesday, January 24, 2018, and transferred out of Evin.
Varamin's Qarchak Prison is a notorious detention center for ordinary and dangerous women criminals where the living conditions are viciously below the standard. Women political prisoners are transferred to Qarchak for physical and psychological torture.