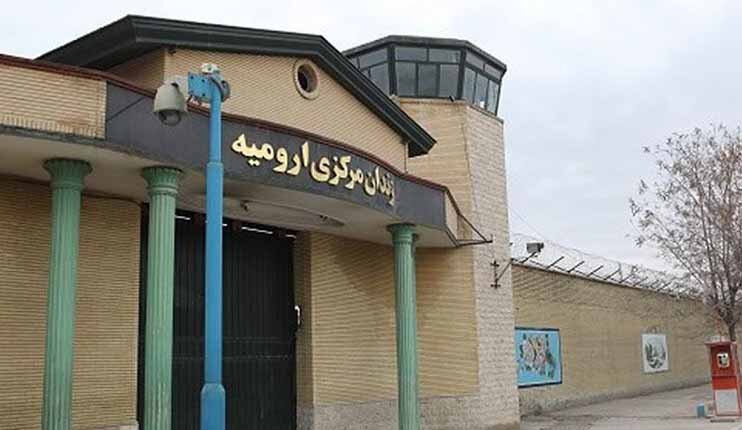 72 political prisoners in ward 12 and 13 of Urmia Central Prison has launched a hunger strike protesting a raid carried out by prison guards and special anti-riot units in this prison on Tuesday.
Monday afternoon around 50 members of the special guards attacked the prisoners after they protested the beating of another inmate and his transfer to incommunicado.
The political prisoners were severely beaten and eight of the prisoners of conscience in the youths' ward were also attacked.
Prison authorities attempted to force a number of the inmates out of the ward. The prison guards used batons, electric shockers and tear gas when entering ward 12. Two political prisoners by the names of Hassan Rastegari and Kamran Darvishi were transferred to solitary confinement. Rastegari was eventually returned to his ward.
A number of the political prisoners suffered severe injuries.
An inmate by the name of Kamal Hassan Ramezan suffered a broken nose; Ahmad Tamuie suffered a broken tooth; Turaj Ismaeli was injured with a taser and Hassan Rastegari suffered severe bruises in various areas of his body, according to a source. The injured prisoners have not received any medical attention or been transferred to the prison clinic.
On Tuesday, 60 political prisoners in ward 12 began protesting this attack and launched a hunger strike, refusing to accept any food provided by the prison authorities. Ten other political prisoners have joined the strike the next day.
Two political prisoners, Hamid Rahimi and Kamran Darvishi who were transferred to solitary confinement after being severely beaten, have also joined the hunger strike movement.
On Tuesday and Wednesday, the senior prison officials were seen constantly commuting to Urmia Central Prison and demanding the political prisoners end their hunger strike. Despite promising to follow up on their demands, political prisoners are not accepting the officials' promises and are demanding practical measures.
The judge supervising this prison has also summoned three inmates. These prisoners, however, have refused to see the judge and are saying they have nothing to discuss with him unless he comes to the ward and they can talk there.
Inmates in Urmia Central Prison are deprived of basic medical care and as a result, three inmates have lost their lives in the past month alone.
It is worth noting this is not the first case that political prisoners in Urmia Central Prison have been targets of vicious attacks by prison authorities.
On September 18th, authorities attacked inmates of ward 12, inspecting and vandalizing their belongings, and even confiscating their foodstuffs.
Kamal Hassan Ramezani is a political prisoner on death row; Ahmad Tamuie, has spent 15 years behind bars, and Othman Mostafa-Pour is serving a 35-year sentence.
On October 8th, another inmate by the name of Morteza Zohr-Ali suffered a broken right hand after being beaten by authorities.
On September 23rd, Javad Shirazi (Arash), a prisoner held in the youths' ward, suffered a severe concussion and was hospitalized after being beaten by authorities.
In August, Saeed Seyed Abbasi was attacked by prison guards and transferred to solitary confinement despite suffering severe wounds.
In April, a prisoner by the name of Saeed Nouri was attacked by two prison guards while in the office of the prison's internal manager.