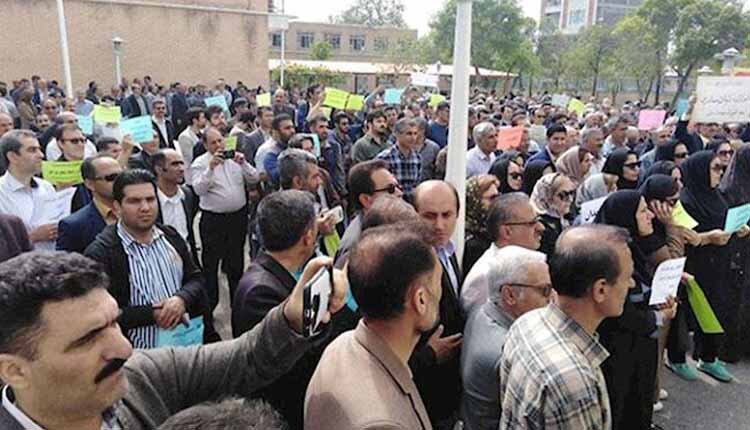 The Iranian Teachers Unions Coordination Council reported that several teachers were arrested during the protests across the country on Thursday, May 2.
The union reported on its channel on the Telegram messaging app, that Rasoul Badaghi, Mohammad Fallahi, and Mojtaba Ghoreishian were arrested by the state security forces.
Following a nationwide teachers' call to march on the occasion of Teachers' Day on Thursday, teachers in dozens of cities in Iran took to the streets protesting poor living conditions and skyrocketing prices of daily necessities.
They formed gatherings in front of the local offices of education in their cities.
The nationwide protest took place one day after May Day rally during which at least 35 people were arrested outside the Iranian parliament.
The Syndicate of Workers of Tehran and Suburbs Bus Company, an independent trade union, issued a statement on its Telegram channel also accusing Iranian security agents of violently dispersing the rally and detaining one of its prominent members, Reza Shahabi.
London-based rights group Amnesty International denounced Iran's crackdown on May Day protesters accusing the regime of showing "utter contempt" for workers and labor rights.
In a Wednesday statement, Amnesty called on Iranian authorities to release anyone detained solely for peacefully exercising rights to freedom of expression, association and assembly by marking International Workers' Day, as well as anyone else previously detained for advocacy of labor rights.