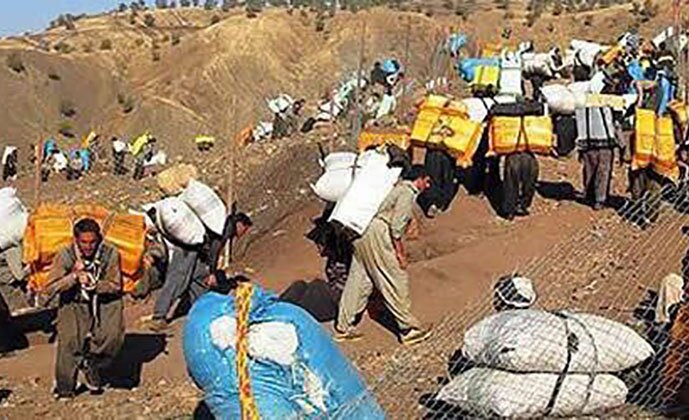 Peyman Karami, a 24-year-old Kurdish porter, was shot Tuesday by Iran's military forces in Kermanshah, west of Iran.
He was transferred to a clinic in Javanrood, also west of Iran, for medical treatment.
In Iran's Kurdistan region, deprived border porters who carry goods on their backs through mountainous passages are targeted by Iranian regime's forces opening direct fire.
In recent years several of these porters have been shot and killed. Last year alone 51 such Kurdish porters were killed and 71 wounded.